Grand Opening Event at Seiner Mazda Las Vegas
Join us for our Grand Opening and Customer Appreciation day
CUSTOMER APPRECIATION DAY
Join Us on June 24th and 25th, 2022
6501 CENTENNIAL CENTER BLVD. (NEXT TO SAMS CLUB)
TIME: 11:00am TO 4:00pm
FOOD, DRINKS, ICE CREAM, MUSIC, PRIZES, FACE PAINTING, BALLOON ARTIST, FUN!
CHECK OUT OUR NEW MODELS, MEET YOUR ADVISORS, THE TECHS, AND OUR STAFF
FREE VEHICLE VALUATIONS AND LIVE AUCTION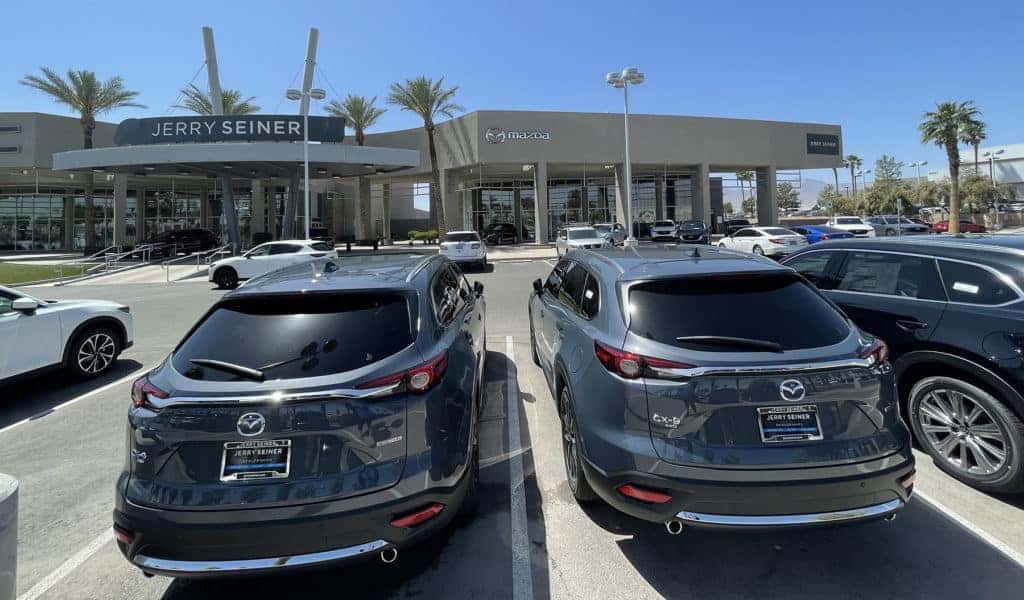 Celebrate the Grand Opening of Jerry Seiner Mazda Las Vegas!
Come visit our new Mazda dealership and join us in celebrating the Grand Opening of Jerry Seiner Mazda Las Vegas! Starting on June 24th, the Seiner team will host a two-day celebration with fun-filled activities for all of those in Las Vegas and the surrounding areas. You can start celebrating early by tuning into KLUC on 98.5 FM at 10:00 AM for a chance to win radio station swag and concert tickets! You can also tune into KKLZ on 96.3 FM at 2:00 PM to win similar prizes!
We will start our celebration with a ribbon-cutting ceremony at 11:00 AM with Chris Hemmersmeier and members of the Las Vegas Chamber of Commerce, the Las Vegas Latin Chamber of Commerce, and the Las Vegas City Council. Following the ribbon-cutting ceremony, we will be having plenty of activities like Bahama Buck's Shaved Ice Truck and giveaways from CarFax, along with an employee appreciation luncheon at the dealership catered by Soiree Events. We will also have Face Painting and a Balloon Artist from the Lenox Family Events, a Taco Boulevard Taco Truck, and all-day Auctions from ACV Auctions, along with discount and oil change giveaways!
The following day will feature an all-day event filled with food, fun, and friends! Tune into KSNE on 106.5 FM to win prizes and discounts starting at 10:00 AM. You can also tune into KMXB on 94.1 FM to win similar prizes starting at 2:00 PM! Bring the family down to the dealership and enjoy a meal from the Ono-Licious Food Truck, the Bahama Buck's Shaved Ice truck, and more! Along with the great food we'll have, we will also have plenty of games and activities for you and the family to enjoy. Activities will include face painting and a balloon artist from Lenox Family Events, a dunk tank from Jump Around Party Jumpers, and much more! We will also continue offering hourly giveaways with the chance to win discounts and oil changes, along with the auctions from ACV Auctions! Come celebrate the grand opening of our Mazda dealership in Las Vegas with us this weekend!